Over the last few years, our news feeds have been filled by stories of how emerging technologies combined with data will transform the retail industry. If we dare to look beyond the tech buzzwords and new solutions that are built on future promises, there is clearly something much bigger going on.
As the experience economy continues to evolve, it can be challenging to keep up with the latest tech trends and understand how they will transform your business. But many of the changes ahead are easy to predict based on our actions today. We no longer just Google things. We now use our voice and even images to search for what we want.
Augmented reality (AR) first entered the mainstream with Pokémon Go and those silly filters on Snap. Add AI, machine learning, 3D Printing. Blockchain, and the internet of things (IoT) into the mix with a 5G connection, and it's clear that the future is already here.
In this article, we focus on the interplay between all of these emerging technologies and each other. It will also explore how to leverage new tech to solve real-world problems and how to overcome challenges when implementing new solutions.
The convergence of emerging technologies
The arrival of 5G will help exponential technologies to converge and create mouth-watering opportunities in a new decade of unprecedented change. Superfast 5G speeds that are a hundred times faster than the existing current 4G connections promise to eliminate latency land look destined to create a game changer moment.
IoT data transfer would dramatically improve and make the dream of real-time data-driven insights a reality for businesses. It will also help AR and VR to create more immersive experiences that will also encourage greater adoption. Higher bandwidth will also make it much easier to send vast amounts of data to cloud-based AI APIs. AI speeds will also continue to improve with edge computing and the AI chips coming to all mobile devices.
The journey to zero latency is underway and will eventually force every business to rethink the art of the possible. The fact that TensorFlow.js, the end-to-end open-source machine learning library is bringing pre-trained AI directly into your web browser, is a timely reminder that the future is already here. Let that sink in for a moment.
Imagine the possibilities of AI being a fully integrated part of the web and how lower latency will unlock creativity in ways that we could have only imagined a few years ago. If you look around, we are already reaping the benefits and the retail landscape is evolving in front of our eyes.
The rise of visual and voice search
Consumers are continuing to invite always listening voice-controlled digital assistants into their homes. The inconvenient truth is that only two percent of users ever ask Amazon's Alexa to make a purchase using their voice. But as we become more comfortable with our digital assistants, this could change quickly and force businesses to rethink their SEO strategy in a world dominated by voice search.
The tipping point around the corner is when we all inevitably flick the switch from saying, "Alexa remind me to buy toilet paper" to "Alexa, get me toilet paper." Our brains are not wired to think in exponentials, which is why we're always surprised by the speed of change. But when it the moment arrives, it will be Amazon and Google that will decide which brands are bought, unless a brand is specifically asked for.
Therefore, brand recognition will become increasingly important. Like all adoption of new technologies, it seems like too few are using it until there's too many. But it's consumers not technology that is driving these changes.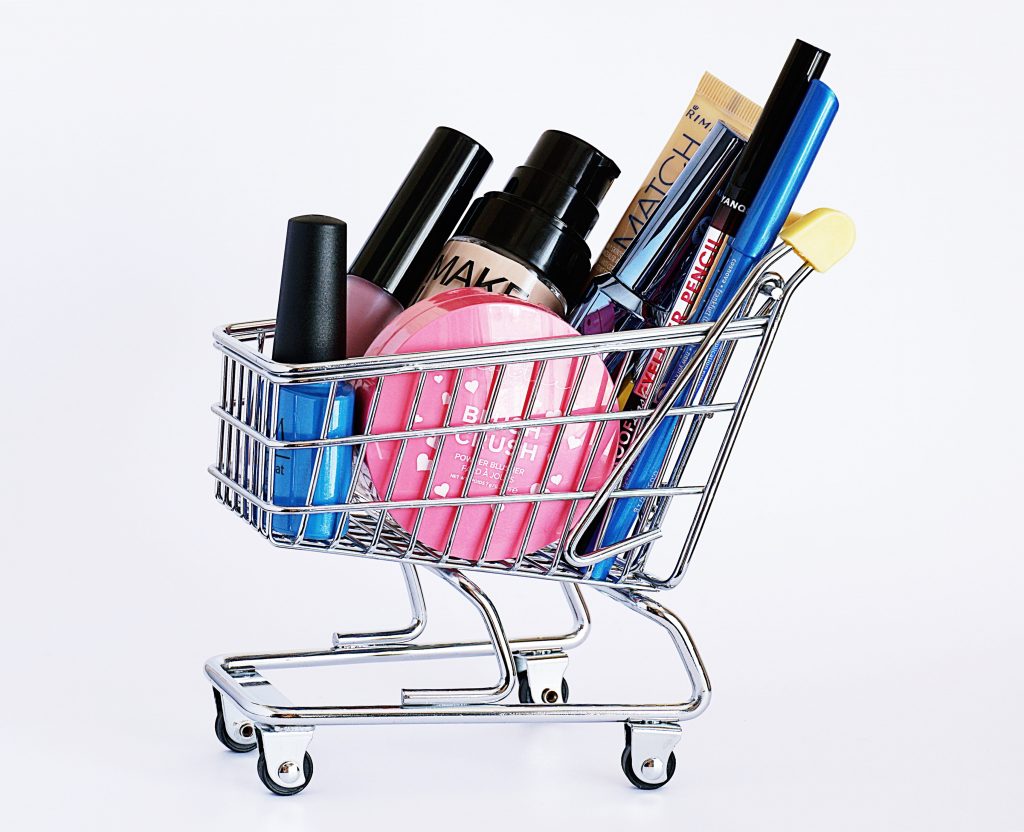 Today's convenience is tomorrow's friction. How technology is already changing retail in 2020If there's anything we've seen in the evolution of technology in the retail industry is that convenience is not hailed as convenient for very long. The next steps need to come quickly. For example, getting groceries delivered at home was a game-changer. But now people want same-day deliveries, and soon they will want delivery within 2-3 hours.
Visual search is also making it even easier for anyone to take a photo of anything their heart desires and hit the buy it now button. We shouldn't be too surprised that visual commerce is gaining ground, considering that our brains can process an image 60,000 times faster than text and can identify pictures an incredible 13 milliseconds. ASOS was one of the first to enable shoppers to upload their photos or a screenshot from a magazine to find perfect accessories for their outfit.
But visual search technology is now becoming much more sophisticated. Trendii is an app that enables everyone to use images that inspire them to find and purchase similar clothes for sale across multiple sites. It can even suggest items to match what's in the picture.
Amazon has StyleSnap, and image-centric Pinterest also released a similar 'Complete the Look' tool with its own take on visual search. Pinterest's CEO, Ben Silbermann, warned retailers three years ago that "The future of search is going to be about pictures instead of keywords." Still, here in 2020, there is no excuse for not taking visual commerce seriously.
Eye-level is buy level, both online and offline.
According to the PwC, VR and AR will provide a £183.9 billion (US$240 billion) boost to global GDP by 2030. Much has already been written about virtual fitting rooms and how AR applications will enable people to test what furniture would look in their home before they commit to a purchase. But we need to think bigger and bolder about how to use this tech.
Last year, Accenture teamed up with Qualcomm and Kellogg's to reinvent how brands and retailers gather consumer data and perform research. The VR eye-tracking technology provided in-depth behavioural data that increased total brand sales by 18 percent during a test phase. KLM also turned to eye-tracking usability research when creating a new travel ticket that went on to increase conversion rates by 30%.
Eye-tracking and big data analytics are giving retail strategies a much-needed upgrade. We are moving away from technology solutions that are looking for a problem to solve and alternatively turning to tech that delivers ROI and is backed up by hard numbers.
Using tech to understand your customers
Retailers are finally getting to grips with the harsh reality that their customers don't care where, when, or how they shop. In a world of one-click checkouts, they want to be remembered, made to feel special, and make their purchase as quickly and as easy as possible.
Online and offline stores are trying to master the art of clienteling to build authentic long-term relationships with their customers.
The killer combination of AI and machine learning enables them to leverage the data about their preferences, behaviours, and past provide a more personalised experience.
Insights gained from social media and click through rates to posts and promotional content can also make it much easier to get to know your customers on a personal level. But it's not just about recommending new and matching clothes to boost sales.
Experiences are now more important than products.
Research by RetailEXPO highlighted this point perfectly with the news that 73% of UK shoppers would increase their time in instore and spend if they provided experiences as well as products. Welcome to the brave new world of retailtainment. Shareable Instagrammable moments are also beginning to blur the lines between online and offline as the two begin to merge.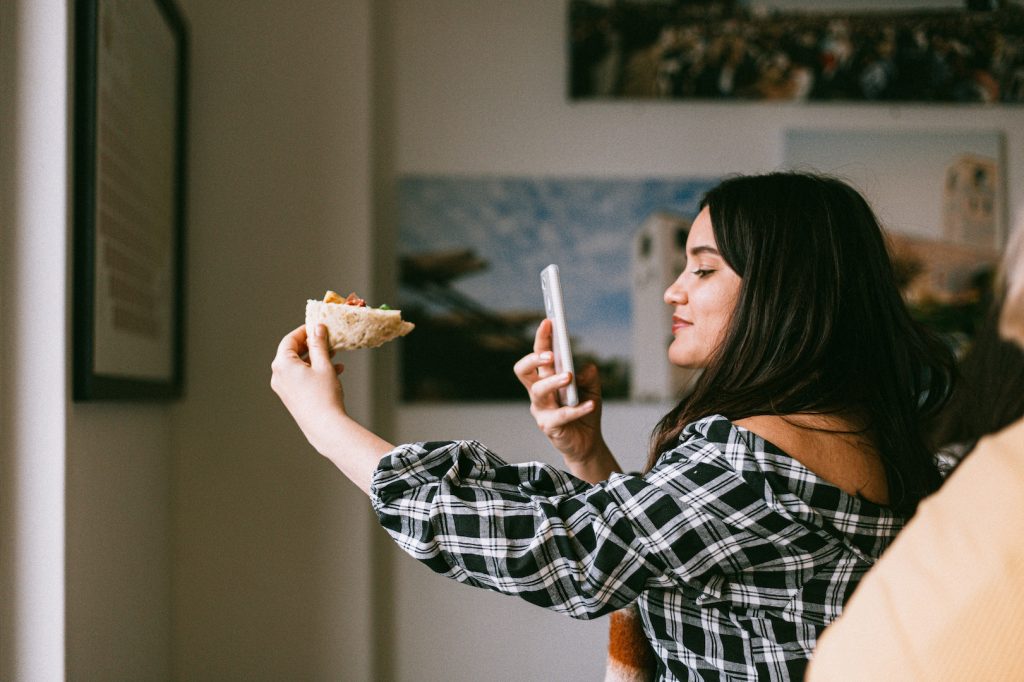 IoT sensors or beacons can help transform instore experiences too. The valuable data captured can then be brought to life by AI and Machine learning to understand dwell times and how people shop instore. Which items gain the most attention? Is the clothing on mannequins boosting sales, and are shoppers checking the price tags? These are all essential data points that can be unlocked with technology.
Remember, the future is already here and contributing to the rising expectations of your customers. Walmart transformed a neighbourhood market into an Intelligent Retail Lab. If you dare to take a peek behind the curtain, you will find a huge datacentre powering artificial intelligence-enabled cameras and interactive displays.
Puma has also transformed its Fifth Avenue New York store with IoT and RFID technologies. Elsewhere In Colombia, Grupo Éxito is leading the way with its Carulla SmartMarket concept.
The ability to checkout via facial recognition could be an indication of things to come.
But the question retailers should be asking is, what happens when these experiences create a new standard expectation? Where does that mean to your store?
Why sustainability sells in a digital age
At this year's Golden Globes, it should have been a big night for Apple CEO Tim Cooke. But host Ricky Gervais described Apple TV's The Morning Show as "a superb drama about the importance of dignity and doing the right thing, made by a company that runs sweatshops in China." Although there were gasps from the audience, Gervais captured the mood outside of the world of tech perfectly.
Eco-friendly customers are now forcing retailers to take sustainability seriously. If your brand is not a part of the solution, it's part of the problem. There is an increasing awareness that we need to do more with less and find innovative ways to help save the planet in which we all reside.
Many also believe that 3D printing is a much more sustainable manufacturing method. By only using what is necessary, it can reduce waste and also help reuse plastic waste too. By keeping everything in-house, it can also help reduce travel and in turn carbon emissions. Although some might argue that it could result in businesses creating more disposable consumer products, which would be counterproductive.
However, there are a growing number of initiatives that combine 3D printing and sustainability. Two great examples are Innocircle and 3D Systems that are putting these theories into action by working with recycled materials, including plastic, metal, and paper. By then using 3D printing materials, it could almost magically transform a hotels' waste into amenities, fixtures, and furniture to reduce costs and their carbon footprint.
The world of manufacturing is already being transformed by 3D printing too. Whether it be dental products, eyewear, or the fuel nozzles in aircraft, 3D printed parts are generating hundreds of millions of dollars. For consumers, the only limitation is their imagination. 3D Printing will enable them to do anything from customizing and printing a phone case for their new smartphone to creating jewellery.
These examples also highlight how, by thinking differently, we can change the world by working smarter with technology.
How blockchain transforming the supply chain
Early blockchain projects developed a bad reputation for building solutions based on future promises. But out of all the use cases for the technology, it's supply chain applications that are further along the development route and also have the luxury of real-world usage.
Blockchain's database-like features, along with the promise to improve traceability and security, make it a natural fit for retail. It's not all about reducing costs and increasing profits.
We have all unwittingly purchased a counterfeit product at some point in our lives. But blockchain technology is increasingly being seen as the best way to finally beat counterfeiters.
Supply chains often involve many systems and third parties that traditionally don't communicate well with each other. A lack of trust and transparency across multiple vendors leaves it wide open for corruption. It also makes it challenging to verify the authenticity of any product by the time it arrives in the store.
How we transport food, track food-borne diseases, and act accordingly is crucial. The shipping of medicine also has a long list of similar challenges too. These are just a handful of reasons why big names such as Walmart use blockchain technology to track every food product through the entire supply chain.
For those sceptics that ask, what can it do for my business? When combined with AI, it can provide an automated visual inspection for quality checking purposes stored in a single, immutable, serialized secure source of truth.
The ROI is the delivery of the trust and transparency that customers want, and retailers have been desperately searching for.
However, one of the most significant barriers to the adoption of blockchain solutions is data acquisition/collection. To fully trace products across an entire supply chain, a single company would need enough control of the whole supply chain to have enough trusted IoT sensors, cameras, and AI deployed.
Ultimately it's this level of control rather than the technology that is required to ensure everything is adequately tracked and analysed in an automated manner at every step.
Introducing the hybrid-multi-cloud
Cloud computing has become a critical innovation that has provided businesses of all sizes to scale their operations affordably. Processing power and storage that can be turned on as and when required. This has made it possible for technology to adapt to their evolving requirements dynamically.
As a result, cloud platforms are credited with boosting staff performance and productivity while also removing inefficiencies. As we increasingly rely on technology that is scattered across public and private clouds, something needs to change to connect all the different elements together.
For example, if a business is serious about connecting 5G and non-5G devices to gain a competitive edge, a hybrid multi-cloud architecture will be the missing piece of the jigsaw that connects everything, Together these technologies can enable the agility and speed to deliver new features and services at scale quickly.
The most significant tech trend to impact retail in 2020 is that we stop talking about exponential technologies in a singular sense. When valuable insights are finally discovered deep inside everyday operational data, we will also evolve to a hybrid multi-cloud where the possibilities are endless.
Amazon has already given a glimpse into the future of where the rising expectations of your customers are heading with its Amazon Go stores. Retail stores without checkouts. Shoppers just create an account on their phones, go in, take the products they want, and walk out.
The watershed moment will arrive when the tech buzzwords of the last few years converge to prove that rather than being overhyped, together, they are actually underhyped. Maybe 2020 will be the year where we all redefine the art of the possible.
#wearerubix