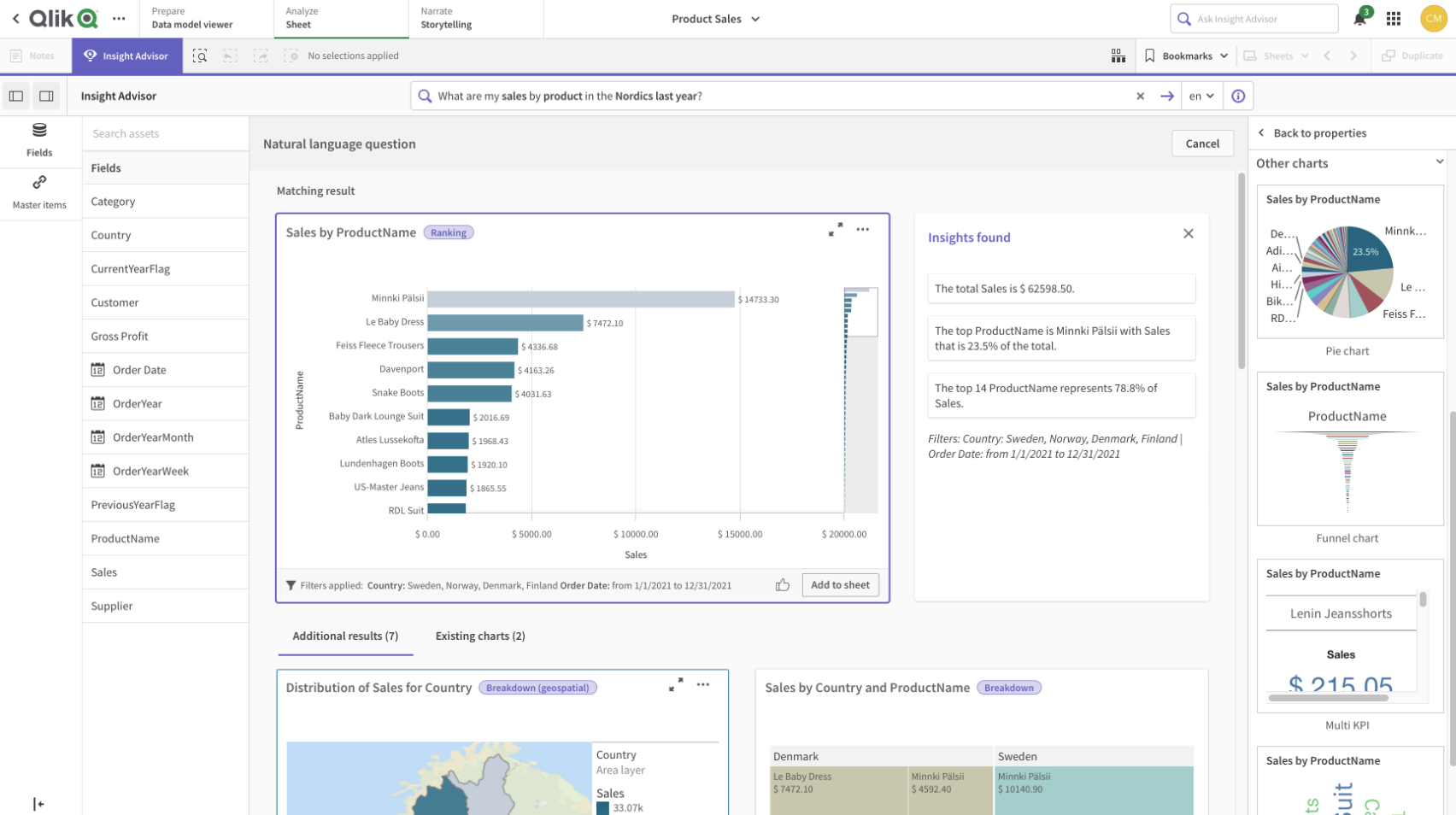 don't get left behind, operate in real time.
Get ready to transform your entire business through data.
Qlik's end to end data integration and analytics solutions, enable advanced analytics solutions in every industry, across all business units.  And what do we love most?  Qlik empowers people at all skill levels to make data driven decisions and take action when it matters most.  Quickly and with confidence.  Unite your business through data.
SEE FOR YOURSELF
GET STARTED WITH your free QLIK SENSE trial
Find out why more than 38,000 customers trust Qlik.
Get AI-generated insight suggestions, automatically
Best-in-class visualisation and discovery at your fingertips
Connect and combine data from hundreds of data sources
Easily explore information and quickly gain insights.
If you're ready to transform your entire business through data, reach out below for your FREE Qlik Sense trial
Contact Us
Reach out today to find out how we can help you deliver measurable ROI for your business using data and machine learning technologies.
We Deliver measurable results using your existing data.
We Solve business problems fast.
We Build competitive advantage for our customers fast.